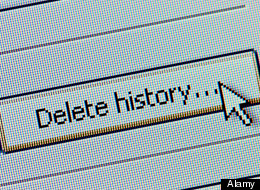 Failing New York City teachers can have their poor ratings scrubbed from the record if they strike a deal with the city to quit or retire, according to a New York Post report.
Teachers deemed "unsatisfactory" for two consecutive years in the city face termination hearings, but can avoid all that — and have the "unsatisfactory" grades changed to "satisfactory" on their permanent records — if they voluntarily leave the system.
Critics say the method is "a lie" and unethical, according to The Post, as those teachers seeking employment in other school districts would be applying for teaching positions under false pretenses. But an officer who takes part in "rubber room" hearings, which deal with teachers being paid to out disciplinary hearings in reassignment centers, praised the system.
"It saves time, it saves money, and it gets guaranteed results," the hearing officer told The Post. "It's morally right, because New York kids will not have to suffer with a teacher who's allegedly incompetent. She's out. She's gone."
The Post's discovery comes as the city and its teachers union spar over a plan that would overhaul the current teacher evaluation system, placing the city at risk of losing $450 million in state aid if the two sides don't reach a deal in 10 days.
The union and city have long carried a tense relationship, as Mayor Michael Bloomberg's school reform efforts have faced staunch union opposition. And prospects of a deal are grim as negotiations have deteriorated in recent weeks — the city accuses teachers of extortion, while teachers claim Mayor Michael Bloomberg of "going after" them.
The fight continues over a new evaluation plan that scraps the former "satisfactory," "unsatisfactory" ratings, instead rating teachers as highly effective, effective, developing or ineffective, 20 percent of which is based on student growth on test scores. Other measures like classroom observations comprise the remaining portions, and educators receiving ineffective ratings for two consecutive years could face termination.
The new plan, launched as a pilot across 20 New York City schools in 2011, found that 18 percent were scored at the lowest tier of the four-category scale — a far cry from the just 2 percent of teachers usually considered ineffective under the former evaluation model. Student performance on tests was weighted at 40 percent of the teacher's score at the time.